2020 MENZSHED Conference
17th-19th April 2020
We are pleased to announce that the conference dates and venue have been confirmed.  The 2020 conference steering committee has been working hard to plan a quality event.  What follows is a brief outline of conference costs, program and details about presentation opportunities.
Venue: St Hilda's Collegiate School Tolcarne Boarding Residence, 12 Tolcarne Avenue.
We are grateful for financial and other support from principal sponsors:
Theme: Community and well-being bring sheds together.
Inquiries: James Sunderland conference@menzshed.nz
Registration
Registration Costs
Early-bird for shedders from a MENZSHED NZ member shed – $145.00

Late registrations and non-members $165.00. 
Registration Includes
Attendance of all programmed events.

Friday lunch, afternoon tea; Saturday morning tea, lunch, afternoon tea; Sunday morning tea.

Friday drinks and nibbles at Polytech (own arrangements Friday

 evening meal or supper).

Saturday "happy hour" and Conference Dinner.

If attending with a partner, an additional meal package is $75.
Accommodation Package
A shared room will cost $150 per person.   Single room: $170.00.
The cost covers room and linen for Friday and Saturday night and breakfasts on Saturday and Sunday. Around 130 beds are available at the venue, and rooms are a mix of 1, 2, and 3 bed options.  There are a small number of rooms that will sleep more than 3.  Rooms will be allocated on a first come, first served basis.
Ready to Register?
Register on-line by clicking here.
Conference Program Summary
Note – the Conference Committee may need to make changes as all planning comes together. 
Day 1: Friday
The conference will start mid-day on the Friday (April 17th) at Tolcarne. The Hon Dr David Clark MP  will open the conference with Trevor Scott, MENZSHED NZ Chairman.  This will be followed by key note speakers (to be announced soon).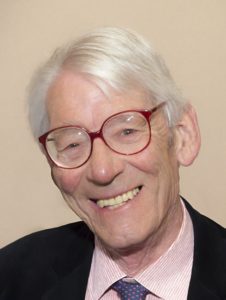 Jim Hopkins (Men in Sheds) will be our MC for the conference.  His role will start at afternoon tea when the conference heads to Otago Polytechnic who have come on board as a major sponsor. 
Tours of the Polytechnic's workshops have been organised with a focus on demonstrating new technologies.  There will be options to hear about student and community projects as well as a walkthrough of the award winning Polytechnic Student Village, built using cutting edge timber laminate construction.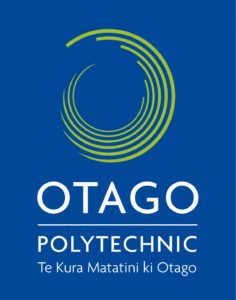 Following these tours there will be a drinks and nibbles event at the Polytech Hub.  This is where there will be ample space and time for Sheds to showcase their own stories through posters and project presentations (see call for presentation details below). 
Conference attendees will have the rest of the evening available to make their own plans.  Transport will be available to and from accommodation at Tolcarne.
Day 2: Saturday
Saturday will be a mix of guest speakers and Shed presentations. Here's where we'd like Shed to express their interest in presenting (see call for presentation details below). Session times to be confirmed. 
In the evening the Conference dinner will be held at Tolcarne, preceded by a happy hour.
Day 3: Sunday
Sunday morning has been set aside for the MENZSHED NZ AGM.  This will conclude before midday.
Conference Program Detail
| | |
| --- | --- |
| FRIDAY | 17 APRIL |
| 10:00  Onwards | Registrations  at  Tolcarne |
| 12:15 – 1:15   | Lunch |
| 1:15 | Health and Safety on site |
| 1:30 | Welcome – Trevor Scott MENZSHED NZ Chairman |
| 1:40 | Welcome –    Mayor |
| 1:50 | Guest Speaker  – Hon  David Clarke |
| 2:25 | Professor Debra Waters |
| 3.00 – 3.30 | Afternoon tea |
| 3:30 – 3:40 | Buses leave for Otago Polytechnic |
| 4:00 | Various tours of interest round the Polytechnic.  During this time some special projects will be on display. |
| 5:30 | Drinks and plenty of nibbles |
| 7:00 – 7:30 | Buses return to St Hilda College.  Sheddies may go to town, or tour `1the Taieri Blokes Shed for those leaving early on Sunday. |
| SATURDAY  | 18 APRIL |
| 8:00 – 9:00 | Breakfast |
| 9.00 | Security for sheds  – NZ Police |
| 9:20 | WorkSafe |
| 9:40 | Tool Maker |
| 10:00 – 10:30 | Morning Tea |
| 10:30 | Sheds catering with special people |
| 10:50 | Mens Health Issues |
| 11:10 | Finance and Charities Options |
| 11:30 | Dust filtering options |
| 11:50 | Australian Men's Sheds Association representative |
| 12:05  | Panel questions |
| 12:30 – 1:30 | Lunch |
| 1:30 | Special projects that sheds have achieved and want to present to the conference |
| 2:25 | Technology in Projects |
| 2:45 |  Men's Sheds moving forward |
| 3:05 | Advancing to the digital age |
| 3:25 | Group Photo, weather permitting |
| 3:30 | Afternoon tea |
| 4:00 | Sponsors Hour – national and local in main dinning room |
| 5:00 | Happy hour |
| 6:00 | Freshen up |
| 6:30 | Sponsors Dinner with our Guest Speaker,  Jim Hopkins |
| SUNDAY | 19 APRIL |
| 8:00 – 9:00 | Breakfast |
| 9:00 | Vacate Rooms |
| 9:15 | MENZSHED NZ Annual General Meeting |
| 10:15 – 10:45 | Morning tea |
| 10:45 | MENZSHED NZ – Q&A |
| 11:45 | Close |
| Sunday afternoon round 1:30 | If enough interest, the Taieri Blokes Shed and North Dunedin Shed will open their doors for visiting sheddies to look through. |
| PARTNERS | PROGRAMME |
| Friday | Open for partners to partake all afternoon |
| Saturday | 1.30 on – tour to various places around Dunedin in mini buses |
| Sunday | 9.30 on – something special with morning tea included |
Airport Transfers
Free transportation will be available to and from the airport by arrangement.
Call for Presentations
Keeping with the theme of bringing sheddies together we will be calling for expressions of interest in sheds presenting during the conference.  We plan to have three options available: 
Project presentations

Poster presentations

Seven minute oral presentations.
Specific details about the formatting of all three presentations will be made available at the same time registrations are opened.  At this stage we'd like sheds to start thinking about a story they could share.  Something unique to their shed.  Examples could include…
A project                                                     

A community relationship

Social events and supports

Health programs

Mistakes you've learnt from

Use of materials

Workshop set up.
Project and poster presentations will take place during the Drinks and Nibbles event on the Friday evening at the Otago Polytechnic Hub (see photo of area below).  There will be a set size for posters and display areas (A2 size posters, 1 meter square display table).  Poster boards and tables will be supplied.
Oral presentations will happen Saturday afternoon.  These will be restricted to 7 minutes so we can include as many presenters as possible.  We want to challenge presenters to tell their stories using images and objects rather than text heavy PowerPoints. 
2018 "Sheds and Sheddies Making a Difference"
27 to 29 April at Bruce House, St Kentigern College, Pakuranga, Auckland.
Speaker Presentations
Click the presentation titles in the list to open a slideshow in a new browser page. 

Hover the mouse towards bottom left to see the controls where you can play the show with 10 second intervals between slides, or use back and forward arrows to move between slides.

Health & Wellbeing – Dr Phil Wood.
Tools for Schools – David Broadhead
Dementia Auckland – Rhonda Preston-Jones
Office for Seniors – Dianne Turner
2016 Conference Report