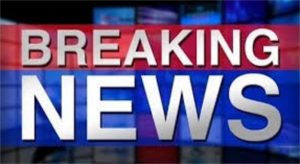 The 2019 AGM will be held by GoToWebinar at 7:30pm Monday 20 May.
Details will be sent to member sheds early December
Planning for the 2020 Conference has started.
Dunedin, 17-19 April 2020.
Inquiries – Ian Miller (Taieri Blokes Shed) regrep5@menzshed.nz 
Sheds and Sheddies Making a Difference – 27 to 29 April 2018
Speaker Presentations
Click the presentation titles in the list to open a slideshow in a new browser page. 

Hover the mouse towards bottom left to see the controls where you can play the show with 10 second intervals between slides, or use back and forward arrows to move between slides.

Health & Wellbeing – Dr Phil Wood.
Tools for Schools – David Broadhead
Dementia Auckland – Rhonda Preston-Jones
Office for Seniors – Dianne Turner
Sheddie and partner registrations are now open. 
To register on-line, please click here.  To download a pdf to email or post, please click here.
Registrations are confirmed when full payment is received.  Please credit MENZSHED NZ Kiwibank account 38-9014-0191718-01, quoting your surname in the Particulars field and your telephone number in the Reference field.
Fourth Notice 28 March 2018  (click here for pdf)
Third Notice 11 December 2017 (click here for pdf)
Second Notice 1 November 2017 (click here for pdf)
Preliminary Notice 26 September 2017 (click here for pdf)
When: Midday Friday 27th April to Midday Sunday 29 April 2018. 
Where: Bruce House, St Kentigern College, Pakuranga, Auckland. (Map here.)
Bruce House, the student accommodation facility for St Kentigern College, is a superb facility set in the grounds of the college with a marvellous vista of the Tamaki Estuary, sail boats, and Rangitoto visible from many of the bedroom windows. The large Common Room can seat up to 200 for meals and is fully equipped for conference sessions.
The theme of Conference 18 "Sheds and Sheddies Making a Difference"  originated from the 2016 Conference feedback that highlighted interest in how other NZ Sheds work and the difference Sheds and Sheddies make to both their own, and the wider, community.
An Interactive Shed and Sheddie focussed Programme
The Conference 18 Programme (to be confirmed) includes:
Keynote Speakers

Interactive Sessions about Sheds and their Sheddies (led by Sheddies)

Offsite visit

Trade and Shed displays

A partners programme (Saturday)

Sunday – MENZSHED NZ AGM at 9am followed by a Q & A Session
We have approached sheds for topics that would interest sheddies and are now seeking leaders and speakers who are informative and entertaining.
Registration Fee and Accommodation
The Conference 18 Registration Fee of $120 (or $145 for sheddies from sheds that are not members of MENZSHED NZ) covers meals, including the Saturday night dinner.  A selection of comfortable single, twin and dormitory accommodation is available from $95 to $150 per person for two days.
Please register early – after 15 March, the registration fee increases by $25. 
Information about registration was sent to all sheds on 11 December.  Enquiries to conference@menzshed.nz
The Annual General Meeting – Sunday 29 April 2018 at 9am.
Information about the AGM was sent to all member sheds of MENZSHED NZ on 11 December.  Regular updates about elections, remits and proxy voting is sent to shed secretaries.  A full set of the documents and remits is available on request to:
Roger Bowman, 027 882 2448, secretary@menzshed.nz
To Participate in Conference 18
Plan to attend and place in your Diary now. Conference 18 will be a great experience and preliminary interest is indicating a record attendance. Why not consider making Conference 18 part of an extended visit to Auckland? The Bay of Islands or Coromandel?
Conference 2016 Report