MENZSHED NZ Status: Member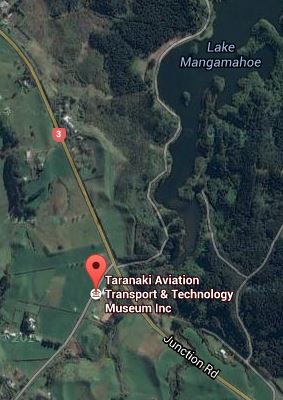 Shed location:
We are located on the grounds of the Taranaki Aviation, Transport and Technology Museum, New Plymouth.
Opening times:
Tuesday, Thursday and Saturday from 10.00 am until 2 pm depending on what the activity is.
Contact details:
Chairman: David Gibson, 06 751 1000 or 027 471 2012, david@gcg.co.nz
Co-ordinator: Kerry Wooldridge, 027 5607607
northtaranakicommunitymensshed@gmail.com ,
Facebook: https://www.facebook.com/northtaranakicommunitymensshed
Vision:
The "North Taranaki Community Men's Shed" provides a place where people gather, are valued and share opportunities together for eduction, socialisation, companionship, physical health and personal well being.
Membership:
All are welcome. Joining Fee: $10 per year
The Men's Shed will be a fully equipped workshop where skilled and unskilled men can share time with each other, swap yarns and work on personal projects and together on community projects.
The North Taranaki Community Men's Shed is a Registered Charitable Trust.
How do I join ?
Simply fill out the membership form and post or deliver it with your $10 to the following address:
North Taranaki Community Men's Shed,
P.O.Box 297,
TMC,
New Plymouth
The shed is a place for:
Men of all ages

Retired men looking to be social

Learning new skills and honing old skills

Sharing company and having something to work on while contributing to the community

Great tools, interesting projects

Pursuing hobbies, pastimes and interests

Making gifts

Contributing to the community

Feeling projective
Activities:
Members' personal projects

Making and designing new toys for sale and donation to hospitals, refuges and toy libraries

Repairing old toys

Making, designing, repairing small items of furniture

Making and designing 'one off' projects for community needs

Painting, sanding, assembling, decorating, mending and tracing patterns

Metalworking

Plus many other activities to be enjoyed

Projects away from the shed ie. helping those less fortunate

Men's health issue forums