Established 2012.  MENZSHED NZ member since 2014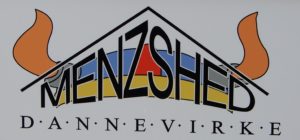 Secretary & Treasurer: Ian Barnett 027 235 4049  ianandpam77@xtra.co.nz
Chairman: Dennis Wakely 021 159 0389  wakes@actrix.co.nz
Shed open Tuesdays and Thursdays from 10am to 4pm, at 40 Denmark Street.
The following short historical essay of the MenzShed in Dannevirke can also be read as a background with pictures here.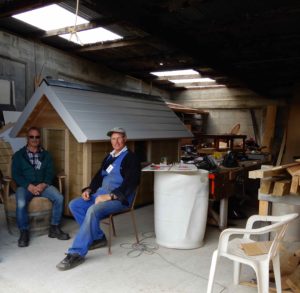 After some feasibility meetings and organisational help from REAP and others, a building was found in Denmark street that suited. We started the setup of plant and machinery, some donated, some acquired or made.
With an initial membership of around 30 (hard core of 12-15), we now have two days a week, doing jobs for members and out work to raise funds for us.
Some of the jobs have been shelves for local non-profit shops, the local Museum has a flight of stairs thanks to some expert members, wheelbarrows & bird feeders, cabinet's and steering wheels for toys.
Some fine furniture is being made from recycled timber by some members. An auction was held to raise funds for a builder's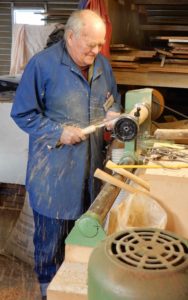 estate and successfully sold his tools, some timber and goods.
As we would like more plant, grants from Tindall Foundation & COGS allow us to purchase more for the wood work, which appears to be the main interest of members at present and where our projects are coming from.
Bird feeders of various types are money makers. On a bigger scale, tables, one is being made for a Board Room. Gates and sheds are planned as projects to go on with.
Workers willing to do many jobs seem to be available and good results happen.
The club is financially stable and will continue growing slowly. 
Update 2019: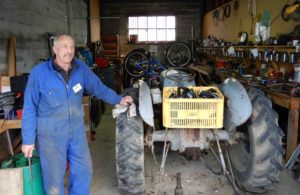 In operation since 2012, the MenzShed in Dannevirke has been very active undertaking many community projects and remedial work for local individuals. Initially working from a one bay workshop and a separate building for smoko, it is pleasing to see a progressive expansion to now three bays, the original bay now suited to be the main woodworking machinery shop, another bay as the woodwork assembly and painting shop, while the third bay is dedicated to mechanical repairs, such as older cars, tractors, small engine machinery and bicycles.