Waitaki MENZSHED in the news.
19th Nov 2021 Ensuring hospital has good seats | Oamaru Mail
Halswell MENZSHED in the news.
26th May 2021 Tiny home collaboration builds self-esteem for retired men | Star News (odt.co.nz)
Napier MENZSHED in the news.
23 May 2021: Napier Menzshed holding first garage sale
Nelson MENZSHED in the news
21st May 2021 Emergency housing project plants seeds for growing purpose
MENZSHED NZ APRIL 2021 NEWS LETTER
MENZSHED NZ April 2021 Newsletter-compressed_1
MENZSHED AGM 17th May 2021
21/4/21: Information about the MENZSHED NZ AGM (17 May) is regularly sent to member sheds and reminders since then.  Nominations for Regional Representatives (RRs) closed on 18 March and the candidates advised.  No changes to the team, but still RR vacancies for Canterbury-West Coast and Top-of-South. 
Nominations for the Treasurer, the Secretary and a Support Services role closed on 17 April.  Peter Blackler nominated for Treasurer, no nominations the other two roles. 
Four Remits have been distributed to sheds for consideration, along with a draft Agenda and information for sheds to propose a candidate to attend the AGM Webinar. 
Please contact your shed Secretary or Chairman for more information.
Invercargill MENZSHED are about to move to larger building
21st April 2021 MenzShed Invercargill soon to add engineering projects to its work list | Stuff.co.nz 
Nelson MENZSHED build ramp for local school
20th April 2021 Victory as students get active with new ramps | Stuff.co.nz
COVID – 19 Updates
14th Feb 2021: The Alert Level announcements are matters for each shed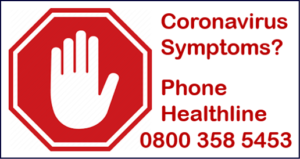 to consider and decide whether to be open or not.  Visit our COVID-19 page for information and check with the shed directly before visiting.
8 June 2020 Alert Level 1 is what sheds and shedders have been waiting for-yay.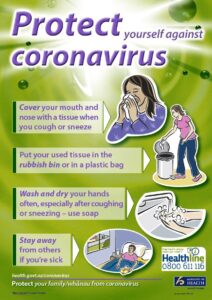 29 May Alert Level 2 with gatherings of up to 100 sees more sheds open.
13 May Alert Level 2 allows gatherings of ten people.  A few sheds decide to open in a controlled manner.  Shedder hands have never been cleaner!
21-25 March NZ moves quickly through Alert Levels 2,3 and 4 – "lockdown."  Sheds are closed.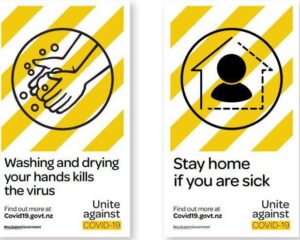 18 March 2020 Increasing concerns over the COVID-19 pandemic causes the MENZSHED NZ exec to postpone the 2020 Conference in Dunedin.  A tremendous blow for shedders, but especially so for the team in Dunedin who had spent months preparing for the event.
New Zealand Coalition to End Loneliness
The New Zealand Coalition to End Loneliness comprises seven founding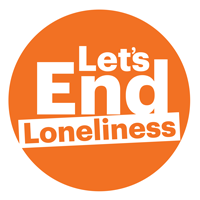 organisations who work in different ways to bring people together, and to reach and support people who are feeling lonely and isolated. Website here.
29th April 2018
The 2018 biennial conference was held in Auckland at St Kentigern College 27-29 April.  Present were 75 sheddies and 14 partners from 33 NZ sheds and 4 representatives from the Australian men's sheds movement.   A video clip is available to view here (thanks Boomer Business).  Thank you to the organising committee, our generous sponsors and supporters, St Kentigern and the catering team.
28 December 2018

Great news to wrap up the year – the men's shed movement is one of ten semi-finalists in the "community of the year" category.
11 November 2018 
        Armistice Day Commemoration Events.  Many sheds contributed to community activities.  Read more here.
29 April 2018
       Conference 18 wraps up.  What an event!  More here. 
26 September 2017
Promotion for the 2018 Conference started today with the issuing of a preliminary notice to all sheds. See Conference 2018
12 May 2017
Men's sheds have spread across the world. See "Shed heaven: The workshops turning men's lives around" from the BBC Scotland. http://www.bbc.co.uk/news/uk-scotland-39871206
11 January 2017
Thesis on (Re)constructing selves Emplaced socio-material practice at the Mens Shed North Shore by David Anstiss available.  Interview on TVNZ
22 December 2016
Masters thesis on Men's Sheds and intergenerational mentoring in New Zealand by Jenni Moore available.
31 October 2016
  Latest newsletter is available Newsletter October 2016
7 September 2016
The 2017 AGM is to be a Virtual AGM, hosted over the internet.  Details to follow as planning is completed.
The 2018 Conference and AGM will be held in Auckland.  A team of sheds is in place to organise the event.  Venues and dates are being considered.
31 July 2016
  Latest newsletter is available Newsletter July 2016
5 May 2016
Queensland Reds "Be Great. Do Good" initiative supports men's sheds in Canterbury. Cadeyrn Neville and Ben Matwijow will be wearing unique headgear for the match against the Crusaders on 6 May in support of MENZSHED New Zealand.
http://www.redsrugby.com.au/Home/BeGreatDoGood2016.aspx
1 May 2016
The Blue Skies biennial conference is over. A report on the conference can be found here.
The AGM was held at the same time as the conference and the results were as follows.
Region 1, Upper NI, no nominations received by close date.  The Executive have not been successful in filling the vacancy. Peter (Howick) advised that a candidate would be proposed soon.
Region 2, Central NI, as a nomination was not received by close date, the Executive worked with member sheds to fill the vacancy. Rob Hall (Whakatane) appointed.
Region 3, Lower NI, ­ Jeff Wakelin (Feilding) elected.
Region 4, ­ Upper & Central SI, ­ Trevor Scott (Oxford) elected.
Region 5, Lower SI, ­ Neil McArthur (Alexandra) elected.
The following were re-elected unopposed.
Chairman, ­ Ray Hall (New Brighton).  Note ­ two year term.
Support services, ­ John Bush (Henley)
Treasurer, ­ Peter Blackler (Kapiti)
Secretary, ­ Roger Bowman (Tapawera)
9 April 2016
 For information on the new Health and Safety at Work Act see website and video.
1 March 2016
Registrations coming in for the April conference, See the latest newsletter on the Newsletter Page
31 January 2016
The latest newsletter is available on the Newsletter Page
14 January 2016
Registration for the MENZSHED NZ Blue Skies conference is now open. See the Conference 2016
page for more details.
27 November 2015
Cambridge Community Menzshed is the 100th shed or new shed project to register with MENZSHED NZ.
10 November 2015
The latest newsletter and a report on the Australian Men's Shed Association conference are available. MENZSHED NZ newsletter November 2015 and Report on AMSA Conference October 2015
23 October 2015
Article on the Henley Men's Shed with additional comments from MENZSHED NZ has been published on the SuperSeniors website at the following link.
14 October 2015
Welcome to the Westland shed in Hokitika https://menzshed.org.nz/westland/ and a new shed project in Huntly https://menzshed.org.nz/huntly/ .
8 October 2015
For the latest information on the 2016 MENZSHED NZ Blue Skies Conference, see Conference
Blackwoods Protector are the latest organisation to offer member sheds significant discounts across the product range of safety and equipment. Sheds are being contacted progressively as accounts are set up.
2 October 2015
New shed initiatives in Kaitaia and Morrinsville. Renwick added to the sheds in the Marlborough region.
25 September 2015
The name MENZSHED is now a registered trade mark of MENZSHED NZ Inc. Men's sheds in New Zealand may use the name as part of their own shed name. Certficate here.
6 September 2015
The latest newsletter is available now for downloading MENZSHED NZ newsletter September 2015
15 August 2015
The Men's Shed Movement book by Prof. Barry Golding has just been published. For a detailed description of the book, see http://barrygoanna.com/2014/05/29/new-and-forthcoming-books/
It is available from the Common Ground Publishing bookstore and can be ordered as an eBook for US$10 or in hard copy US$30 plus postage via their webpage: http://agingandsociety.cgpublisher.com/product/pub.335/prod.3
If you want to order copies direct from Barry he is selling the book;
within Australia for A$40, add A$10 postage,
to New Zealand for A$63 including postage.
Email:  b.golding@federation.edu.au, Postal: 420 Kingston Road, Kingston 3364, Victoria, Australia
Phone:  +61 3 53456343 (Home and Work), Mobile: +61 427 216 377, Fax: +61 3 53279717
Barry thanks sincerely those who assisted in researching and writing it. He hopes you and others enjoy reading it and that is helps benefit the Men's Shed Movement.
27 July 2015
Early indications of participation in the 2016 conference received from 21 sheds, comprising 54 sheddies and 12 partners.
16 July 2015
New shed initiatives in Timaru, Reefton, Westport and Greymouth.
3o June 2015
The latest newsletter is available now for downloading MENZSHED NZ newsletter June 2015
19 June 2015
Carba-tec have extended an invitation to men's sheds to attend the Robert Sorby demonstrations shown here http://www.carbatec.co.nz/news?zenid=m06uiqd73nhaothhgnk9tdjh14
"Carbatec are excited to announce that we will again have Chris Pouncy Touring New Zealand for Robert Sorby Woodturning Tools. This was a special opportunity to learn some great wood turning techniques and see what's new from Robert Sorby. Besides woodturning, each demonstration will include a Q&A session with Chris."
Men's shed participants should contact the host organisation for the venue to secure a seat.
17 June 2015
A number of sheds have participated in the RSA Field of Remembrance White Crosses project. Simon Neale, a photographer based in Otaki documented the Otaki shed project. See this short film
16 June 2015
"Here in Rotorua we are thrilled to tell you we have just been awarded the winner in the Trustpower Awards under Sports & Leisure section.
We have worked very hard over the past 15 months since we opened our Shed here at 16 Te Ngae Road. Rotorua and seemingly there were many other groups in the running,so it was even better to know we had achieved this award.
The fact that we run our Shed as a "Drop-In " centre as well as the Menz Shed makes us unique. One of our members cannot do very much but enjoys the companionship and his contribution is to water our little bit of garden during the dry periods. This all helps . Our membership is growing and there is a great atmosphere here."
Pat Hawke, Finance and Funding, Rotorua Menz Shed
29 May 2015
Recent additions to the sheds and new shed projects on the website include; Marton, Katikati, Ferrymead, Hei Hei, Upper Hutt, Heathcote and Timaru.
11 May 2015
A report on the 2015 AGM and Shedders Ramble can be downloaded using this link. Post National AGM 2015 and Shedders Ramble report
At the AGM, Stuart Reesby of the Amberley Men's Shed and Peter Lewis, Secretary of the Rotorua Community Menz Shed were elected as regional representatives. Volunteers are still wanted for regions 1 and 3. Other execs were re-elected.
12 April 2015
The 2015 AGM and Sheddies Ramble 11 – 12 April was attended by 42 members of 17 sheds. The weekend included enlightening visits to Magoos Street Rods and The Vintage Aviator. The Featherston, Greytown and Henley sheds each provided a different perspective on shed development and their interaction with the community. Participating in the formal opening of the Greytown shed was an additional highlight. 
16 March 2015
FairDinkum Sheds are already involved with some sheds looking at new buildings and now have provided a donation to MENZSHED NZ to cover the cost of the website, GoToMeeting and other incidental costs.
31 January 2015
The latest newsletter is available now for downloading MENZSHED NZ Newsletter January 2015
1 December 2014
MENZSHED New Zealand National AGM and Shedders Ramble. Open to all sheds.
Weekend 11th and 12th April 2015, Wairarapa.
See the AGM 2015 page for more details. Note that accommodation is limited due to other events so plan your attendance now.
20 November, 2014
MenzShed Kapiti is the winner in the Wellington Regional Community Awards for the Health and Wellbeing category.  This is not only a great tribute for MenzShed Kapiti, but it is also great recognition for the contribution that Menz Sheds throughout NZ make to their community and to the wellbeing of the men in their community.
19 November 2014
A new shed initiative in Lincoln. An interest meeting will be held on Wednesday, 3rd December 2014 at 7.30pm.
Venue: Lincoln Bowling Club, 162 North Belt, Lincoln
For further information please contact Pat Nicholas, phone 03 344 5704 or Email: patandjoan@xtra.co.nz
29 October 2014
The latest newsletter is available now for downloading MENZSHED NZ newsletter October 2014 online
1 October 2014
Wairarapa's mens sheds are joining forces. The three sheds; Masterton (Henley), Greytown and Featherston have signed an agreement giving access to all sheds for a single fee. See article http://henleymenzshed.kiwi.nz/images/3_is_more%20.jpg
30 September 2014
Advance notice of MENZSHED New Zealand Annual General Meeting 2015
The AGM will be held in the Wairarapa on the weekend of 11th & 12th April. Planning is underway thanks to Greytown Menz Shed, MenzShed Featherston and Henley Mens Shed for a combined Shedders Ramble to Wairarapa Sheds, and the AGM. More details will follow in due course.
26 June 2014
A small group attended a meeting on 26 June and agreed to progress the establishment of a men's shed in Bishopdale. The next meeting is on 3 July at 1:30pm at Sundbye House, 100 Farrington Ave, Bishopdale. If you are interested in establishing a shed in Bishopdale, you are welcome to attend.
26 May 2014 – First aid course
St. Johns have developed a reduced rate first aid course specifically for men's sheds. The course is priced for a maximum of 20 participants. If your shed does not have the participants required, consider opening the course to other sheds in your area or other organisations.
The first aid course developed by St. Johns for men's sheds comes with a free first aid kit for the organising shed if a member of Menzshed NZ. See flyer NZ-First-aid-training-flyer
7 May 2014
Menzshed NZ Newsletter – April 2014
The newsletter has been pulled together from information provided by sheds and the executive of Menzshed NZ and it shows. As it is the first issue, the content has not been trimmed to only the newsworthy items. Bare with us, the next issue will be different.
The newsletter is in 3 parts which can be downloaded for reading by selecting the following links:
Menzshed-NZ-April-2014-newsletter-part-1-revised
Menzshed-NZ-April-2014-newsletter-part-2-revised_1
Report-for-National-Executive-on-MenzShed-National-Conference-2014-LH-1
A few of the links in the documents will not work as intended and are reproduced here:
Kapiti Coast Menzshed http://menzshedkapiti.org.nz/
AMSA http://www.mensshed.org/home/.aspx
Fundview http://www.fis.org.nz/products/fund-view
14 – 16 March
Menzshed Kapiti ran a very successful conference at Waikanae, continuing the standard set by the Waimea Shed in 2013. Click on this link for the conference report. Report-for-National-Executive-on-MenzShed-National-Conference-2014-LH-1
5 March 2014
Featherston Menz Shed to open on Sunday 9 March at 1pm. Contact and location details are on the Featherston Menz Shed web page.
19 February 2014
Conference programme minor update and reminder to register now for 14 – 16 March 2014 Conference.
Full details are on the Annual conference page
3 February 2014
The Waikanae conference programme has been fleshed out and an introduction from the organiser will give you a glimpse of what you can expect of the conference.
Register now for the conference, 14 – 16 March 2014.
Full details are on the Annual conference page
13 December 2013
Annual conference registrations are now open
Full details are on the Annual conference page
12 November 2013
MENZSHED New Zealand is now a Registered Charitable Entity – Registration Number  CC49919. Click here to read the supporting letter for the application. Letter-in-support-of-Charity-Registration-Oct-2013
23 October 2013
Articles on men's sheds appear in the NZ Herald
http://www.nzherald.co.nz/nz/news/article.cfm?c_id=1&objectid=11144465
and the Wairarapa Times Age
http://www.nzherald.co.nz/wairarapa-times-age/news/article.cfm?c_id=1503414&objectid=11143407
27 September 2013
New Brighton Menz Shed in Christchurch opened by Lianne Dalziel MP.
3 September 2013
Certificate of incorporation issued. The certificate and draft constitution can be found in the Library under Foundation documents.
25 August 2013
The Men's Shed North Shore featured on the Radio New Zealand Spectrum programme.  To listen again, click on the link http://www.radionz.co.nz/audio/player/2566166
12 August 2013
"A FUNNY THING HAPPENED ON THE WAY TO THE MEN'S SHED" By TOM LOGAN. A shedder from Bannow in Co. Wexford has written a book about his experiences. To find out more, go to the Irish Men's sheds association website http://menssheds.ie/
4 July 2013
Hear John Shrapnell, secretary of the Wellington City Menzshed  on Radio New Zealand National.
http://www.radionz.co.nz/national/programmes/afternoons/audio/2560942/the-menzshed