MENZSHED NEW ZEALAND Inc is a registered charity (CC49919) that exists primarily for the mutual benefit, success and support of member sheds and to facilitate public access to those sheds.
Sheds open – 124.   Looking for a shed? Click here.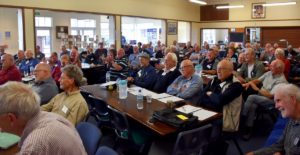 We are here to encourage, support and provide good information to those interested and passionate about men's sheds in New Zealand.
For a minimal membership fee, member sheds get access to discounts and benefits which can save a shed $100s. Come and join us, your shed too can be on to a winner.
New Zealand men's sheds are supporting the Cyclone Gabrielle disaster relief appeal by donating to Red Cross.
You too can support the appeal. Click the Red Cross button to donate.

"MENZSHED" and the associated logo is a registered trade mark owned by MENZSHED NEW ZEALAND Inc.