Established 2015  MENZSHED NZ member since 2015
Contact: Jeff Wakelin, Secretary  06 323 9642 secretary.feildingshed@gmail.com  
We are open to members all hours. Visitors are especially welcome on Tuesday mornings: morning tea 10.00am.
Location: 10C Marlborough Street – the old boiler room behind the Health Centre in Duke Street.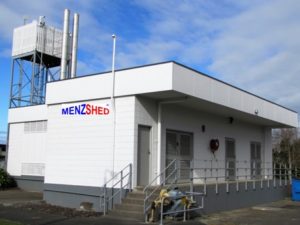 We are always on the lookout for projects of any size; especially those involving other charitable entities.