MENZSHED NZ status: Member
Open Hours:  Wednesdays and Saturdays 10am to 2pm
or Patrick Harris  021 0492 744 Home 09 8204440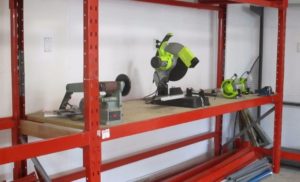 With recent equipment donations and purchases of equipment and the hours spent setting up the space, our shed is now open for business.  The shed has an area of 200 sq  m for woodwork and 170 sq m for metal work.  Upstairs is the Hub, a group focused on skills such as Cooking, Sewing, 3D Design/Printing, Programming and Robotics.
Come and join us and share a cup of tea.  We are looking for new members, community projects to work on, donations and funding opportunities.
Until the end of March 2017 shed membership will be reduced to $100 for 12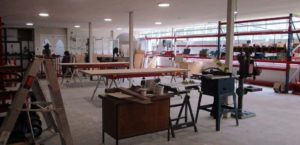 months. After that, annual membership will be $120.  Membership forms are available at the SHED or click here to request one via email
Last week generous donors, Ian and Fraser, partners in McDonald Refrigeration Ltd, donated several much needed pieces of engineering and woodwork equipment.  Our engineering section will now be able to get well established.
Seeking Skills:
Are you an experienced engineer who can assist in sorting out a range of tool and die making equipment that another person has donated?
We have also been donated a small lathe that needs attention.
Do you or a friend have the knowledge and skill to assist in our setting up of this equipment?  Other skills needed:  welding knowledge.  Please contact Henry 0274740794. 
See press article 14 December 2015