Member MENZSHED NZ
Location: Shed 67, Havelock Marina.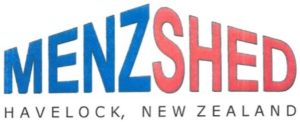 Open Wednesday 9:00am-12 noon, or later depending on demand. Other days by arrangement.
Contact details:
Secretary: Ian Cameron Phone (03) 574 2558 ianc.cameron@xtra.co.nz
Chairman: David Mayes joandavidmayes@gmail.com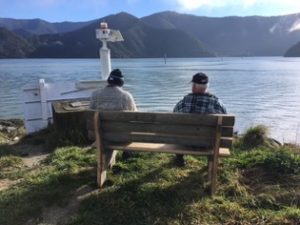 The shed was opened on 7 May 2014. It is housed in premises owned by Port Marlborough NZ who provide it at no cost.  There are ten active members with members of the community and boaties dropping in from time to time.
Many of our projects benefit the community. We have built seats with timber sourced from the old Picton piers and from grape posts. These are dotted along the 40 Km of the Link Pathway and public places in Havelock.
We have done several jobs for the Pelorus Community Pre-School, Havelock School and Rai Valley Area School, the Havelock Quilting group, the Havelock Museum and have built rat trap tunnels for Havelock Birdsong Mana Waiata.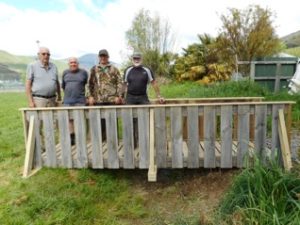 In 2017 we honoured the passing of one of our founding members by building a bridge in his honour. 'Bretts Bridge" is widely used by pedestrians travelling between Main Road and the Marina.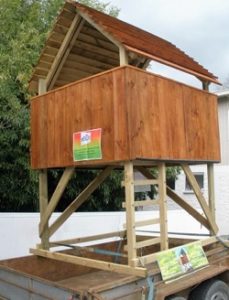 We built a child's fort which was raffled off, raising funds for St Marks Addiction Residential Rehabilitation Centre in Blenheim.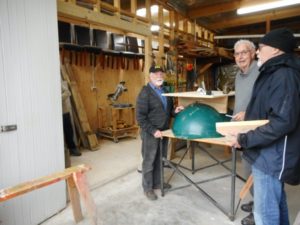 When we are not working for the Pelorus community, we are undertaking jobs for businesses in the area. However, no matter how busy the day, it always starts with a coffee, a biscuit and a chat to put the world to rights.