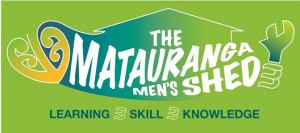 MENZSHED NZ Status: Member
Website: www.kaikoura.link
Address:  14 Ludstone Road, Kaikoura.
We are currently in the process of moving and re-organizing due to a few unforseen circumstances.
Sessions:  Wednesday 9am – 2pm, Sunday 9am – 3pm. Note these may change with the move.
Contact:  Peter Fey 021 078 1578 petercfey@gmail.com
David Barrett 021 0288 1031 barrett_dave2@hotmail.com
The Kaikoura Community Shed is, as of May 2017, at a new home in the old museum shed located behind the old museum at 14 Ludstone Rd (beside the Kaikoura Bowls Club). We are in a stage of re-locating with most of our modest materials and machinery moved in.
Peter Fey and I are hosting an informal open house opening on Sept 20, 12pm. 
We are not an incorporated society and still have a very small membership but we are optimistic that this will change with the attractiveness of our new shed (which is a spacious beauty). We have received generous funding from two sources, one to cover rental of the shed (2 yrs) and the other to cover operating expenses. In terms of finances, health and safety and projects, we are blending our Shed with Te Ha o Matauranga, which is a community organization run by Sarah Beardmore. This organization's goals; to encourage, promote and create learning opportunities in Kaikoura, fit so well with our own.    
From the archives, Canterbury Sheddies visit 2013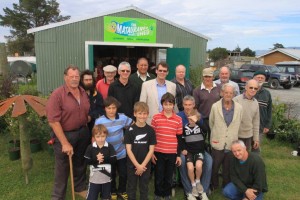 We hosted a meeting of the Canterbury Men's Shed Leaders' Hub at our Shed.  Click here to read the newspaper article about it…