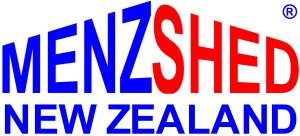 MENZSHED-NZ-Constitution-June-2016
Incorporation-Certificate-3-Sept-2013
Charities Services record and Letter-in-support-of-Charity-Registration-Oct-2013. 
MENZSHED (and the logo) is a registered trademark owned by MENZSHED NZ. 1016322 – Certificate of Registration
The jpg logo and transparent gif logo
Membership of MENZSHED NZ Inc. is open to any shed that is a legally established organisation, either independent or under the umbrella of another legally established organisation, whose primary purpose is to provide an environment for men for their personal growth, well-being and understanding of their roles in family and community.  Sheds that do not meet the foregoing definition of a shed may still be granted membership on application to MENZSHED NZ Inc provided that there is an intent to comply with the definition of a shed.  See here to join.
Member sheds and sheds intending to seek membership are permitted to use the word MENZSHED and the logos of MENZSHED NZ subject to sheds not indulging in activities or behaviour that brings the men's shed movement into disrepute.