MENZSHED NZ Status: Member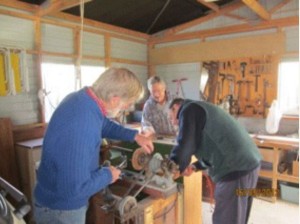 Menz Shed Motueka meets 9 to noon Wednesday and Thursday mornings at the produce shed in Marchwood Park. Please use the 62 College St entrance.
Our workshop is now well-equipped, and we welcome new members. Sub is $25/annum, or $5/month for visitors.
We are active in a variety of community projects, and members are free to make their own things.
Contacts:
Gail Riddell, (Secretary) 027 477 7033 SecretaryMotMenzShed@gmail.com
Hugh Booker (Chairman) 027 746 9658  hughbooker@kinect.co.nz