Established 2015  MENZSHED NZ member since 2015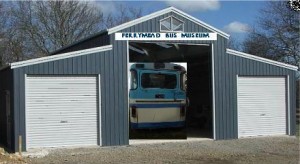 Contact Ken Watson, chchbusmuseum@gmail.com  03 3557366
We made an application to become part of the Ferrymead Heritage Park, but to no avail.  We then worked with the Christchurch City Council about property at Ferrymead for 3 years but also to no outcome.  At the moment we are restoring classic buses at an outdoor storage yard in Belfast, until we can find  suitable premises.
At the moment we have a 1979 Mercedes 46 seater bus which we use for general charter work. A 1969 Ford R226 bus (an ex Midland Motors bus) which we are restoring back to the original Midland livery, and we are getting a 1988 Leyland Comet which is an ex H & H Motors bus from Invercargill.  This is still in Winton until we can raise the money to get it up to Christchurch.
If you are looking at going somewhere by bus, give Ken a ring and get a price. Help your Menzshed family.
Also if you would like to volunteer, or assist in any way with time, goods, or money, give Ken a ring.  We would be most appreciative of any help we can get.