Established 2013 
MENZSHED NZ member since 2015
Contact name: Garry Thomas, Chairman
Contact phone number: 027450 0660
Contact e-mail: featherstonmenzshed@Hotmail.com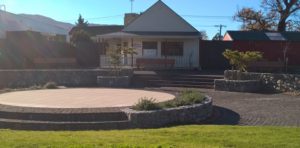 Check our Facebook page for latest projects and activities: 

Physical address of shed:
61 Fitzherbert Street, Featherston
Our shed is fully operational and centrally located on Featherston main street adjacent to the town square.
We have extensive woodworking equipment and probably the best front yard of any Menz Shed anywhere. Plans for a metal shop are coming to fruition.
Our hours are: 10am till 4pm Tuesday and Thursday and1pm till 4pm on a Sunday.
New members are very welcome and annual membership is only $20, so call in and see us.