Member: MENZSHED NZ 
Contact: Scott Muir (President)  021 440 160 or Marc Schallenberg (Secretary) 027 712 4400.
Email us  northdunedinshedsoc@gmail.com

 Visit us on Facebook for latest news and activities.
Our Shed is located at 35 Bonnington Street in North East Valley, North Dunedin, just off Norwood Street. You will find us at the end of the street, just over the bridge.
We meet on Wednesday and Saturday mornings from around 9.30 am until 1.30 pm and visitors are very welcome. We are a Shed open to men and women with a focus on the retired or the near retired.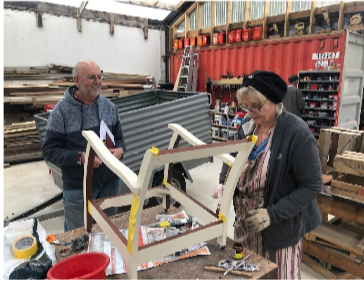 We are open for new members – just come along and say hello. Join us for morning tea any Wednesday or Saturday morning (around 11 am) and you will be made welcome.
Our shed was established in 2014 – Through the generosity of a local farmer and city councillor who supported us with a large farm shed for our use. We have been cleaning it up and upgrading it ever since. In the last couple of years we have completed a new roof (thanks to Lotteries!) and are building membership to undertake a wider range of projects in the community.
With the new roof, completed endwalls, and storage containers we have now set up our workshop. Our focus is on small woodworking projects along with small engineering, painting and general repair work. We work in the workshop and in the community.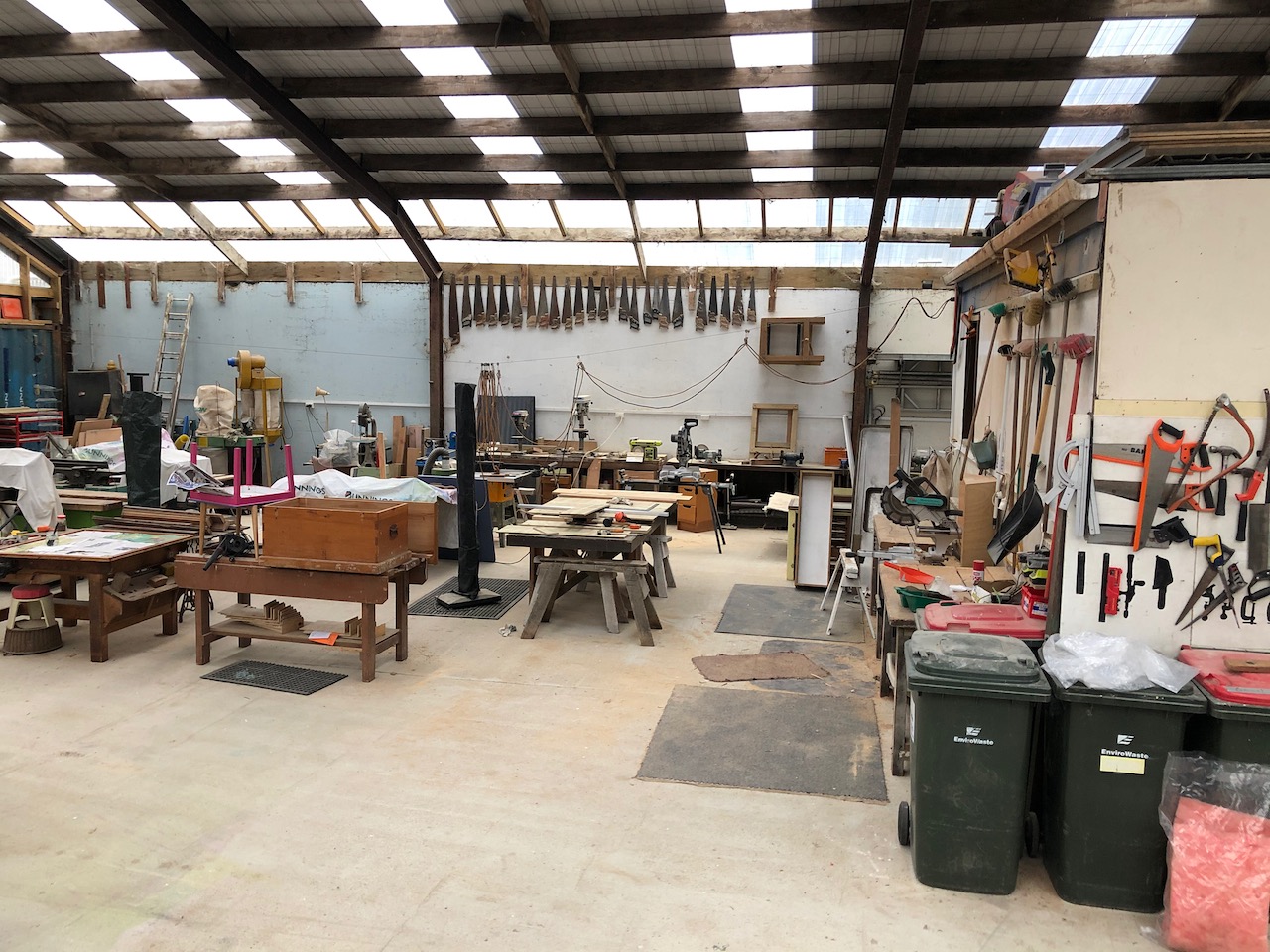 Over the years we have built strong partnerships with local community agencies and not-for-profit providers, and tackled a huge range of projects that support our local community.
We are hugely appreciative of the support of businesses in our local community that make this possible, e.g. Bunnings and Gardens New World.