Established 2021      MENZSHED NZ member September 2022
We are located at: 7 Prole Rd, Omokoroa 3172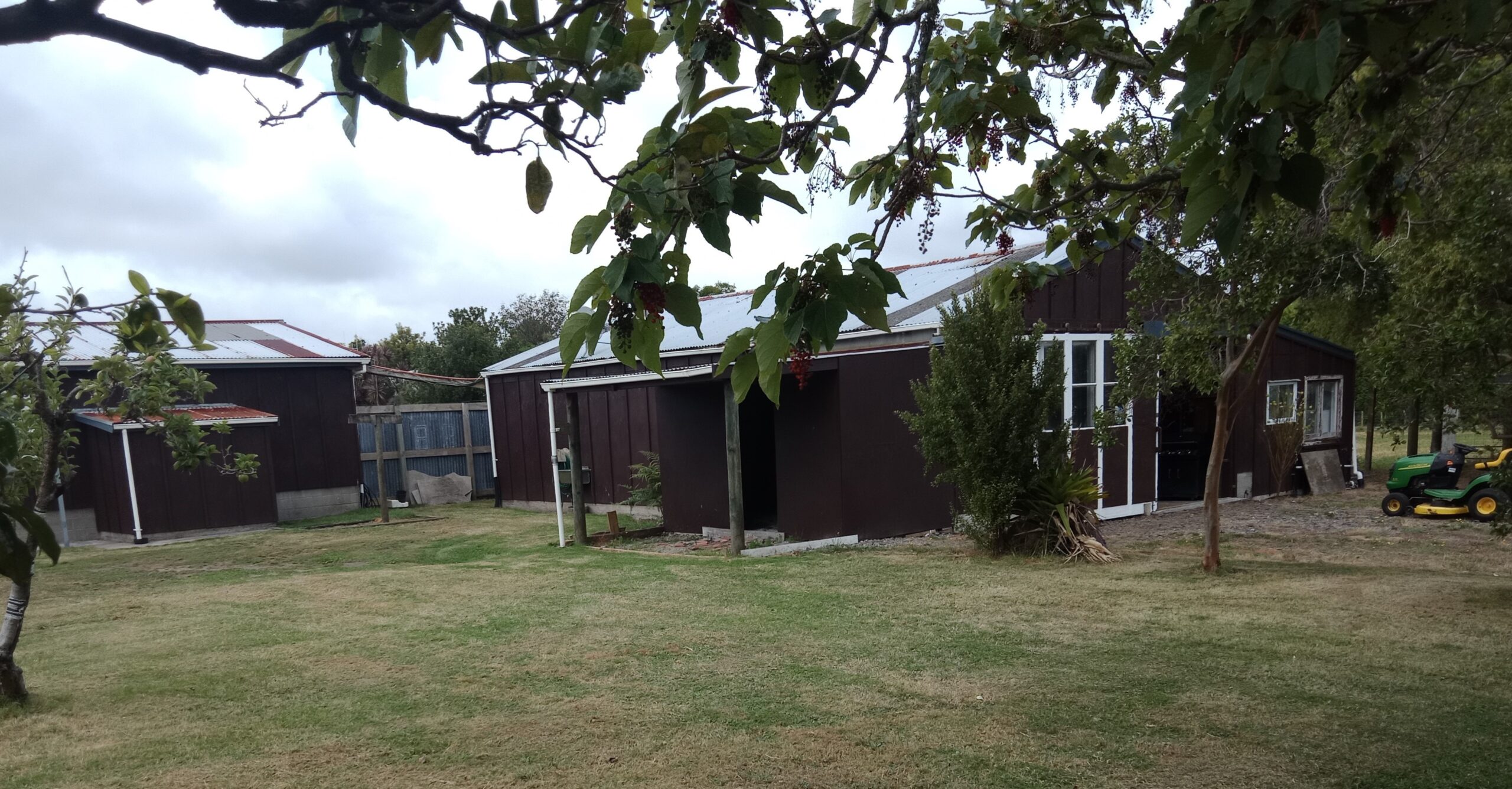 OPEN; Tuesdays, Thursdays and Saturdays from 9.00am.  

New members are welcome.
We have 42 members.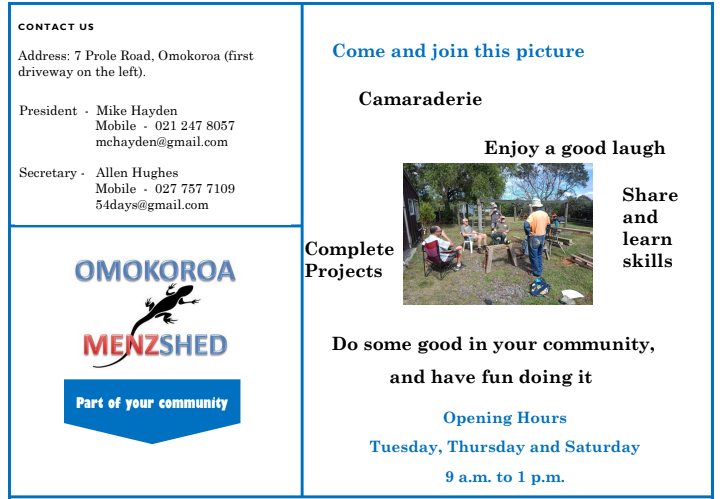 Further information:
Our two adjacent buildings, comprising 200 sqm, opened in September 2021.  Our 2 sheds are becoming well equipped and supported thanks to generous donations from the Tauranga Energy Consumers Trust (TECT),  Bay Trust, The Centre Omokoroa,  Omokoroa Community Board, plus also generous support from the Western Bay District Council and other individuals and businesses.
NEWS 11/11/2021