Established  2014  MENZSHED NZ member since 2015
Location: Taumarunui Bowling Club, 33 Turaki Street, Taumarunui
Contacts:
Grant McLeod, Chairman, 021 813 172 bigmate46@gmail.com
Dougy Cammock, Secretary, 027 625 4504 djcammock@slingshot.co.nz
 Visits to the Taupo and Te Awamutu Menzsheds have been very helpful and encouraging.
We have a place where we meet now, although still getting set up for such things as woodwork or other type stuff. We have had a number of activities setting up and helping people which has melded the guys into a good group.
We are keen to hear about regional activities etc.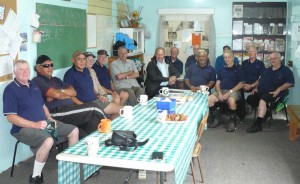 We were pleased to have a visit from Ian McKelvie, MP for Rangatikei He enjoyed morning tea with our members.  Read more about his visit here.
Here we are again, 201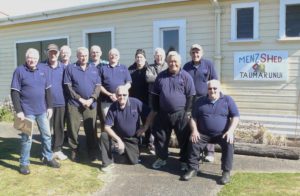 6 AGM.