Established 2017   MENZSHED NZ member since 2017
Who we are: We provide an environment for men and women in the Tawa and surrounding areas to connect as one community to share their skills, have a laugh, and work on practical tasks, individually or as a group. We have around a 100 members .
Our Shed Location: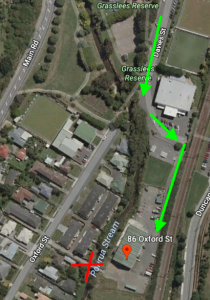 For access check the diagram. We are off Davies Street via the Tawa Pool car park. Drive through the Tawa Pool car park and follow the driveway past the skateboard park, alongside the railway line. We are at the south end of the building that we share with the Wellington Voluntary Rural Fire Force.
Contacts:
John Gibson, Secretary 029 917 7863
Gary Beecroft, Chairman 022 589 8581 or 04 323993
Email: tawamenzshed@aol.com