Products are listed as a service by MENZSHED NZ.  
They are not endorsed by MENZSHED NZ; it is over to customers to satisfy themselves as to product suitability.
MENZSHED NZ neither charges for nor receives any sales commission.
To put your shed ad here, contact the webmaster
Branding Irons for Your Shed

IMPORTANT: As "MENZSHED" is a Trademark owned by MENZSHED New Zealand Inc, only member sheds are permitted to place orders using that word.
We Can Precision Engineering ( website here)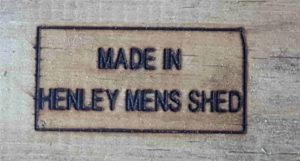 Pricing at July 2018 is understood to be about $650.00 for the LPG Branding Iron Head 50×100 and $350.00 for LPG Torch Kit, plus GST and Freight.
Inquiries to admin@we-can.co.nz