Roger Bowman from MENZSHED Waimea (Tasman) looks after our database of member sheds.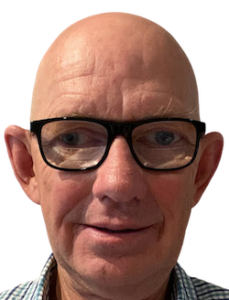 I'm from Christchurch originally.   An enjoyable career in customer service and IT project management in the financial services sector. Married to Sandra, children and grandees live in Melbourne, Perth and Rio de Janeiro.
My involvement with men's sheds started in 2013 with the formation of the Tapawera Men's Shed.  In 2017, upon moving from rural to urban living, I joined the Waimea shed.
I enjoyed a role as Secretary of MENZSHED NZ between 2014-2020 and now look after the database of our sheds and sheddie reps.  Webmaster Bill Greenwood and I work closely together, so contact either of us if your shed information needs a tweak.
Contact Roger – database@menzshed.nz  or 027 882 2448.
To make a donation to support the work of men's sheds and MENZSHED NZ, please click the Donate button.  You will be taken to the PayPal site, where you can donate securely using your bank card or personal PayPal account.